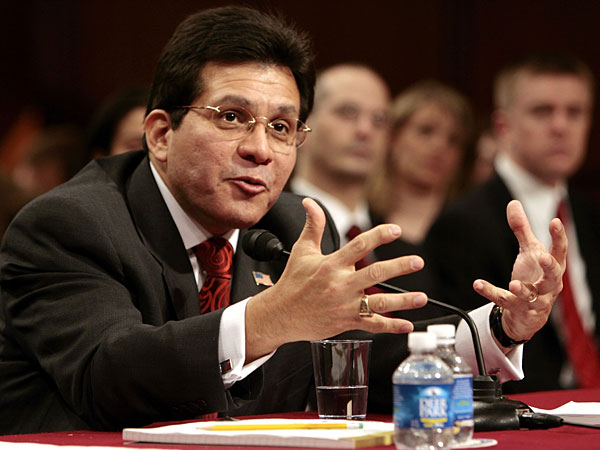 "WE WERE SIMPLY PLAYING THAT 'I SPY' GAME IN THE CAR OVER TO SEE ASHCROFT, 'CAUSE NO ONE IN THE WHITE HOUSE HAD EVER SEEN THE CONSTITUTION."
Story here.
————————————————————————————
BLOGWORTHIES:
Marjorie Cohn at BuzzFlash: Showdown Looming Over Executive Privilege.
Countdown: Leahy Doesn't Buy White House Lies, at Crooks & Liars.
Comedy Central's Indecision 2008, at One Good Move.
The AG's What-Me-Worry?